As the bird with the quickest heart rate, the Hummingbirds never skip a beat or some heat. Tune in weekly on Tuesdays for the Mag's weekly roundup of what's popping in music.
PROJECTS
July 10, 2020
It's not every day that four of the most distinguished and well-respected instrumentalists in music come together for a collaborative project. But if those names above don't ring a bell, don't be alarmed, just take Dinner Party as a chance to expand your musical horizon. Dinner Party amalgamates the sweet keys of Terrace Martin and Robert Glasper, the seductive sax of Kamasi Washington, and the smoothly spun sounds of 9th Wonder in an inexplicable fashion.
These four legends are your favorite artists' favorite artists. Beyond the fact that they have always excelled behind the boards, Dinner Party stands as proof of how sublime they can be when united. Five songs center the glorious vocals of the outrageously underrated Phoelix, while two do not, culminating in a 23-minute masterpiece that will remain in rotation for eternity.
July 8, 2020
The DMV rapper's debut album under a fresh persona, his given name, is representative of his journey to find himself in more ways than one. Through his faith, family, and friends, he puts together a beautiful narrative of self-improvement and reflection that'll inspire you to take the shame out of mental health struggles. But it's not all contemplative; the soul-searching brings out confidence and plenty of talent on the back half of the album, with "Big Steppa," "Ikits," and "Commas" showing the fruitful results of emotional work.
July 8, 2020
Barnacles takes everything SahBabii fans loved on Squidtastic and multiplies it. "She freeballin', no panties / She wan' me eat it in the car like McDonald's pancakes," and "The ho long as fuck, face same size as a tuba / Am I in the pussy or the mouth? She tryna confuse me," are two lines that might be shocking on any other rapper's album but are run-of-the-mill for Sahbabii.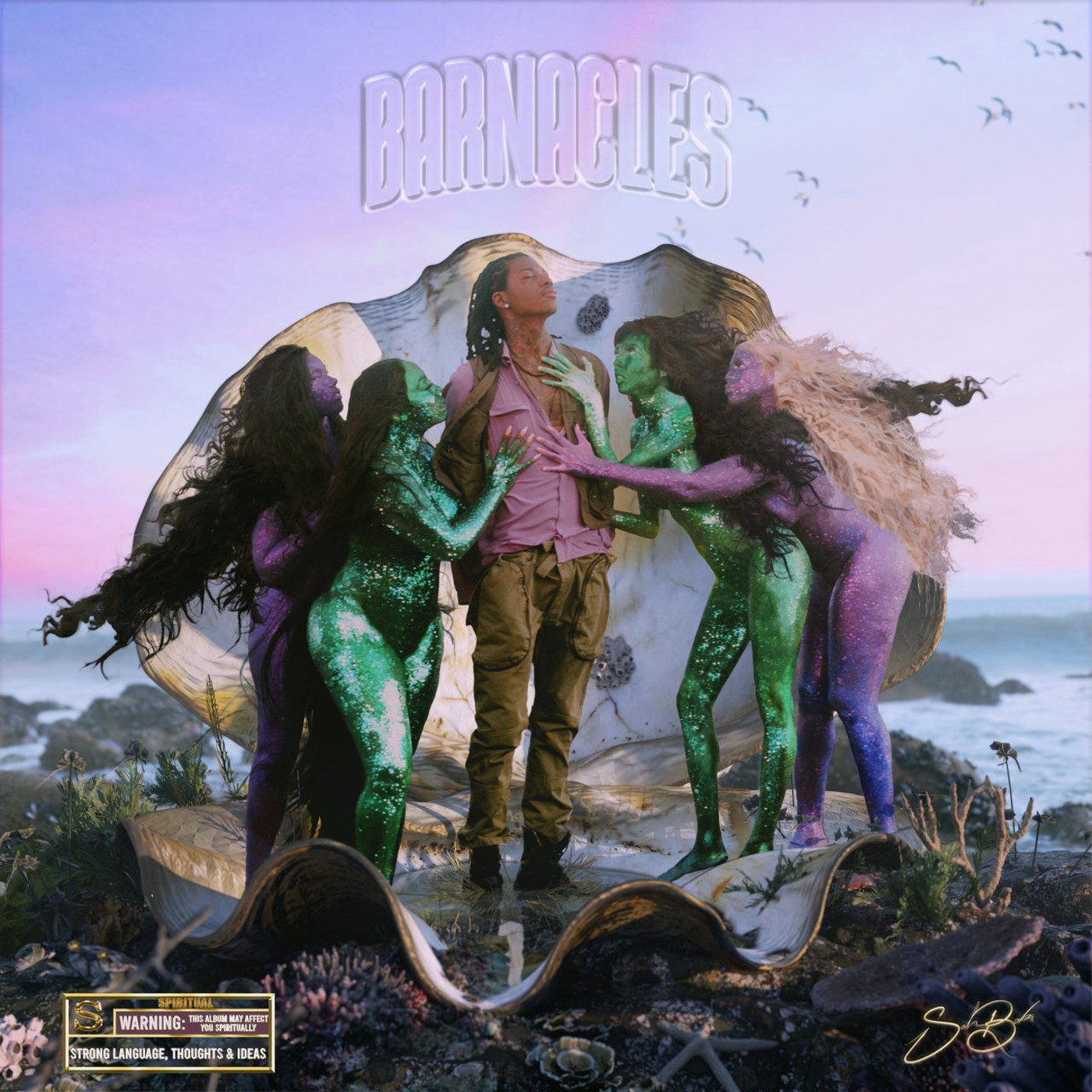 No matter what you think about his sense of humor, he's more willing than many other Young Thug clones to push the boundaries with his instrumentals, creating a personality that's impossible to box in. Add on a factor of vulnerability, "I was always the outcast / You don't feel my pain," and we have a memorable album on our hands.
June 19, 2020
Roy Ayers, the jazz-funk icon with a nearly sixty-year career, released his first studio album in 18 years via the new label Jazz Is Dead, formed by Ali Shaheed Muhammad and Adrian Younge. All eight tracks highlight Ayers skills on the vibraphone, as well as smooth vocals and spot-on, mesmerizing beats from Greg Paul on drums. In a statement about the album, the producers stated, "the eight tracks on this album testify to the love not only of a legendary musician's legacy, but to the vitality and necessity of this music and these sounds in the present era."
TRACKS
July 9, 2020
Exactly seven months after the release of the auspicious BUBBA, the most magnificent artist to ever step to the decks has dropped something elite with "Look Easy" (feat. Lucky Dave). While reminiscent of the vibe he explored with the 2019 project, this fresh single still brings Kaytra fans back to the root of his majesty with sexy synths and a banging 20-second instrumental outro.
July 10, 2020
Another smooth, romantic track adds to Aalegra's rise to fame, "DYING 4 YOUR LOVE" showcases exactly what fans love about her perfect pitch and harmonies. It's a sampling of what we'll hopefully get more of going forward: angelic vocals and R&B instrumentals that allow her the space she needs to explore her romanticism.
July 7, 2020
No matter what style H.E.R. takes on, she never fails. This reggae-inspired serenade gives off a hypnotizing and groovy vibe over a sample that gives the track drive and familiarity. Her classic emotional and full vocals give "Do To Me" a romantic yet danceable pulse.
July 6, 2020
Amine's album rollout just keeps getting better, with an exciting appearance from Young Thug further stirring the pot: "I eat a lil' cheese like a snack, baby / The orange and black seats, Daffy Duck / Five-leaf clover, better luck." A collaboration we didn't know we needed until we had it, "Compensating" is another earwormy track, which should excite you about the release of Limbo, out August 7.
July 9, 2020
YG unloaded so much badass energy and flow on this track that the quantity of swag he possesses exceeds the number of times he said the word on this song. Moreover, the video is phenomenal, featuring energizingly skilled dancing kids, clips of YG as Kapernick, Snoop Dogg, cars, and funky sunglasses.
July 9 and 10, 2020
This summer, Tory Lanez has reversed everything I used to think of the 27-year-old Toronto native. Starting with his "Stupid Again" release three weeks ago and ending with this pair, Tory Lanez has brought a new energy to the plate, smacking his R&B history out of the park and enacting his revived position as a top-tier rapper.
July 9, 2020
Continuing his foray into pop, Rich Brian dropped "Love in My Pocket," a track that'll excite longtime fans and could accrue some new ones, sporting a delicious bassline, slickly-spit verse, and candy-sweet chorus that'll be stuck in your head for days.
Leaked
As hip-hop and rap fans have come to expect, Kenny Beats is one of the best chameleons out there. On "Baguetti," Kenny does his thing and puts together a beat for JID and Smino to skate along with finesse, making for a track we'll hopefully see released officially at some point.
July 7, 2020
Kate Bollinger's newest single off her forthcoming EP is another testament to the young artist's catchy, summery, jazz-pop style. The single's lyrics touch upon her personal troubles with indecision and self-sabotage but are paired with a lighthearted style that reflect Bollinger's desire to "be comforting for people to listen to." Look out for the full EP on August 21st.